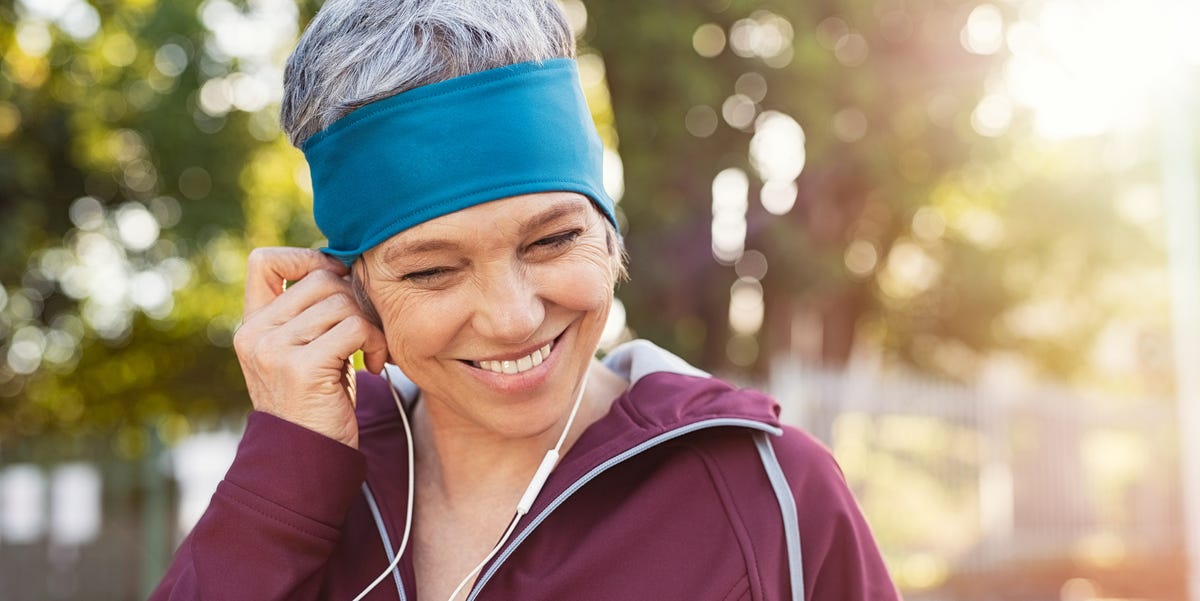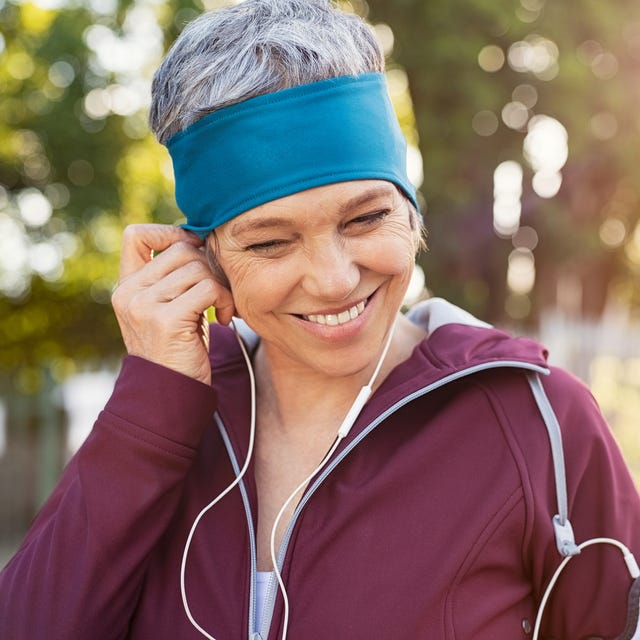 RidofranzGetty Images
1 Oprah's SuperSoul Conversations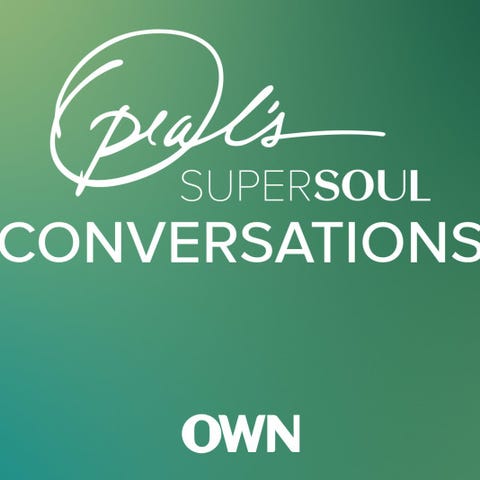 Oprah
Going through the motions of life can make you feel insanely unmotivated. Oprah's SuperSoul Conversations features Oprah Winfrey's interviews with thought-leaders, authors, and other health and wellness experts to help you find meaning in life. The conversations encourage you to dive deep and look within to help you discover what you're truly passionate about, while incorporating tips to increase happiness, health, and wellbeing.
2 Goal Digger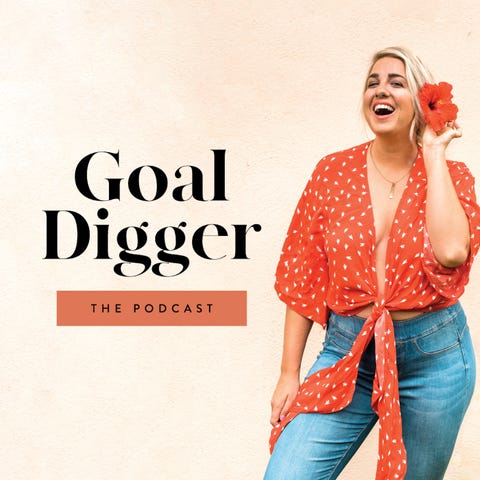 Goal Digger
Jenna Kutcher's Goal Digger podcast is exactly what you need if you feel completely unmotivated by your job and the direction of your career. With interviews from career experts and advice from her own experience, Kutcher's podcast offers productivity tips, social media strategies, and inspirational stories to help you find and achieve your dream career.
3 Black Girl In Om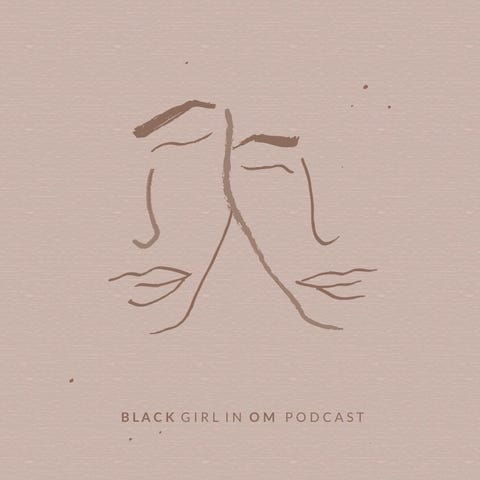 Black Girl In Om
Black Girl In Om is *the* health, wellness, and self-love podcast made especially for women of color. Hosted by Lauren Ash and Deun Ivory, this uplifting show interviews experts like yogis, clean beauty experts, and more to help you improve your self-care routine. If you're not motivated to improve your self-care after listening (which you will be!), you'll definitely feel inspired.
4 Good Life Project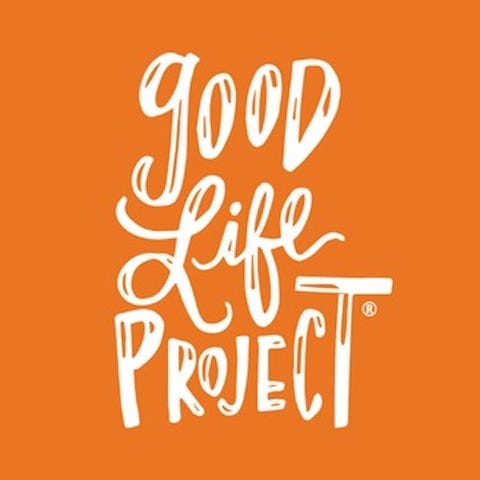 Good Life Project
Hosted by author Jonathan Fields, Good Life Project takes a real-world approach and offers advice and inspiration from leaders in thought who have built their empires from the ground up. This practical, relatable, and thought-provoking podcast aims to empower you and help you develop ideas into tangible results through deep conversations with experts. It has 4.6/5 reviews on iTunes, and fans can't get enough.
5 Optimal Living Daily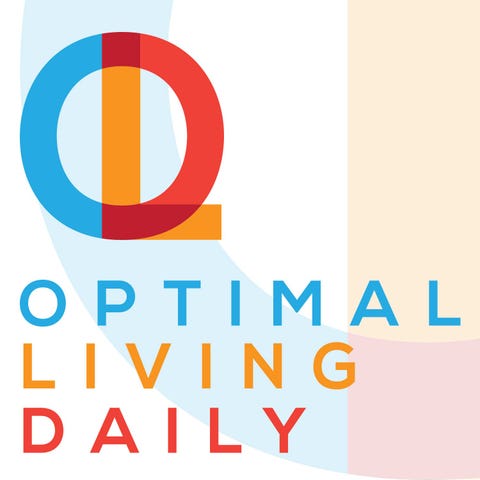 Optimal Living Daily
Hosted by Justin Malik, Optimal Living Daily focuses on a new motivational topic each week, like productivity, minimalism, fitness, and more. In his 10-minute sessions, you can get a daily dose of inspiration without feeling like you're wasting your time. If you feel like you're looking for more after 10 minutes of inspiration, each podcast is supplemented with an article on the Optimal Living Daily blog.
6 hey, girl.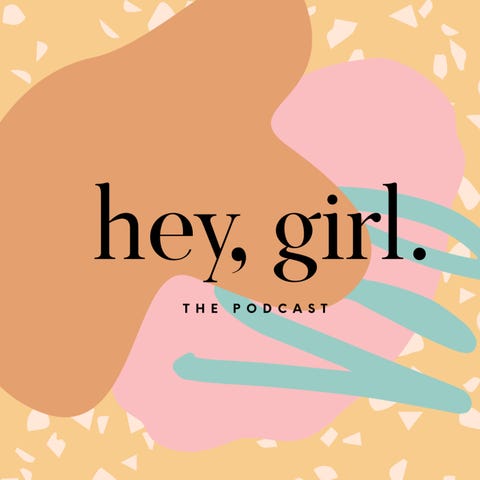 hey, girl.
This may come as a chock, but this motivational podcast is all about women! Hosted by author Alex Elle, hey, girl. invites inspirational women to share their experiences on self-care, love, loss, social media, sustainable fashion, and more.
7 Tony Robbins Podcast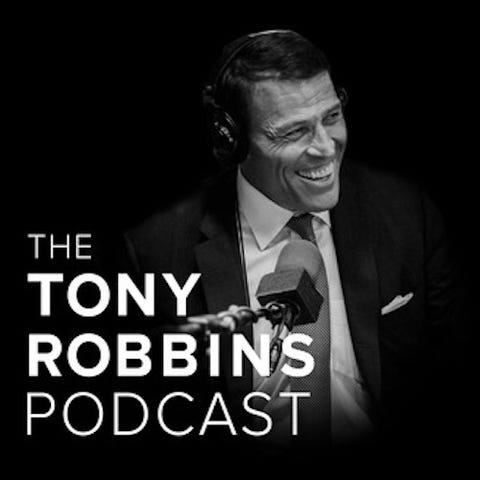 Tonny Robbins
Built on the principle that we should aim to live extraordinary—not just ordinary—lives, business strategist Tonny Robbins's podcast features tactics to help others create lasting positive changes. Robbins has helped more than 50 million people better their lives through his podcast, books, events, and interviews with prominent leaders in thought like Deepak Chopra, Dave Asprey, and more.
8 Stuff Mom Never Told You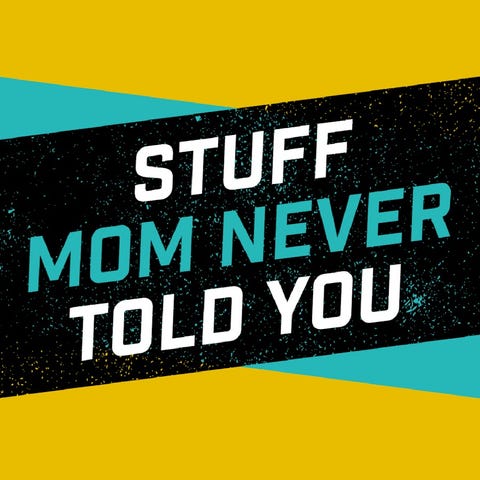 Stuff Mom Never Told You
Stuff Mom Never Told You is all about women's issues and how feminism affects everyday life. Hosted by Samantha McVey and Anney Reese, this podcast uses wit to keep you updated on everything from the wage gap to political campaign strategies to the Me Too movement. Buckle up to become a future activist!
9 Gettin' Grown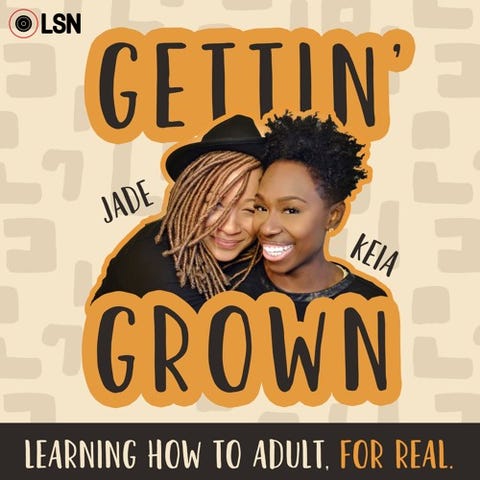 Gettin' Grown
Hosted by two women in their 30s, Gettin' Grown will motivate you to embrace the complexities of adulting with humor and lightheartedness that will help you laugh off that insanely high electricity bill from last month. Tykeia Nicole and Jade's episodes include positivity hacks, millennial myths, and more to hopefully help you navigate everyday life.
10 Happier with Gretchen Rubin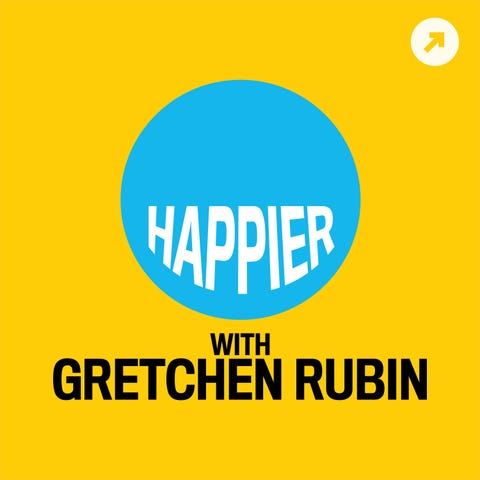 Happier
Everyone deserves to be happy! Bestselling author of The Happiness Project Gretchen Rubin and her sister Elizabeth Craft co-host this podcast that's all about making you smile. Rubin offers practical advice to help make positivity a habit, so you can find joy in every moment of life. It has raving reviews from listeners on iTunes, who say the easy and simple tips have inspired them to find happiness in their own lives.
11 TED Radio Hour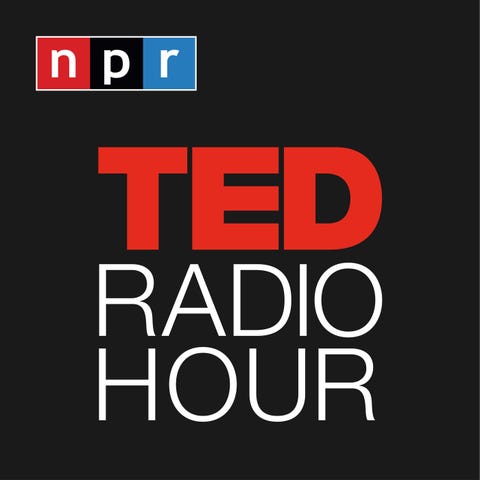 Ted Radio Hour
You've likely watched a TED Talk or two in your lifetime, but now you can get them in podcast format and listen while on the go. NPR's TED Radio Hour features around 50-minute talks from expert speakers in various fields, who share their brightest ideas and revelations in their industries. Many of the talks take you through stories of people who discovered innovative solutions to difficult problems, so if you feel stuck, you can become inspired to think of new ways to live your life.
12 Style Your Mind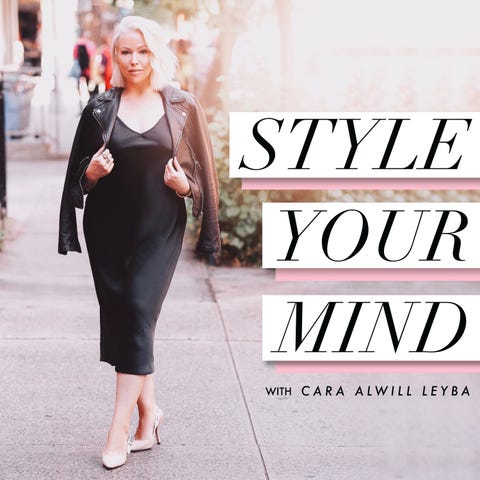 Style Your Mind Podcast
Hosted by personal development author and entrepreneur Cara Alwill Leyba, Style Your Mind is aimed at women who want to reinvent themselves into more empowered, successful people. Through uplifting interviews and powerful conversations, Leyba inspires you to live like the #bossbabe that you are, by providing actionable steps to live a more fulfilling life.
13 Healthy Moms Podcast by Wellness Mama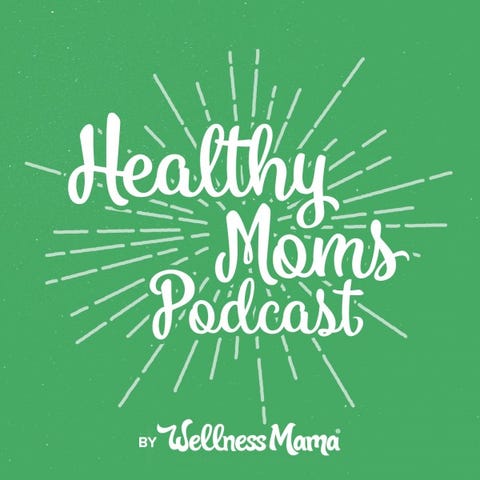 Healthy Moms Podcast
Balancing motherhood with self-care, career, and other life obligations can be a challenge, but moms need to take care of themselves, too! Host and founder of popular mom blog Wellness Mama Katie Wells created Healthy Moms Podcast to motivate moms to stay on top of their health, despite caring for their children. Healthy Moms Podcast includes tips for healthy eating, exercise, stress, sleep, and more.
14 The Daily Boost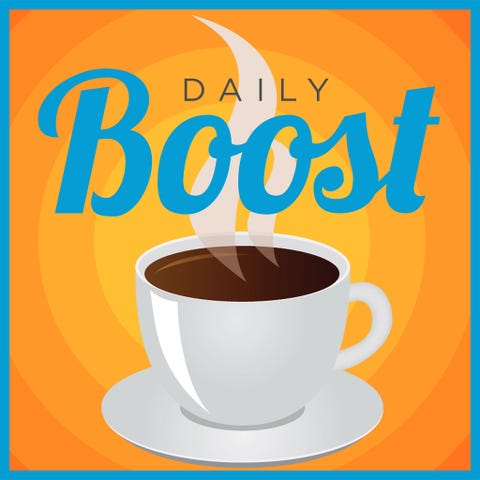 The Daily Boost
Every day, you'll get nine minutes of inspiration with The Daily Boost. Hosted by Scott Smith, this relatable podcast has over 30 million downloads thanks to compelling topics that help you achieve success and get the results you want in life. Using humor, Smith offers tipcs to help you take control of your life, eliminate distractions, reduce stress, find happiness, and more.
15 The Brown & Boujee Podcast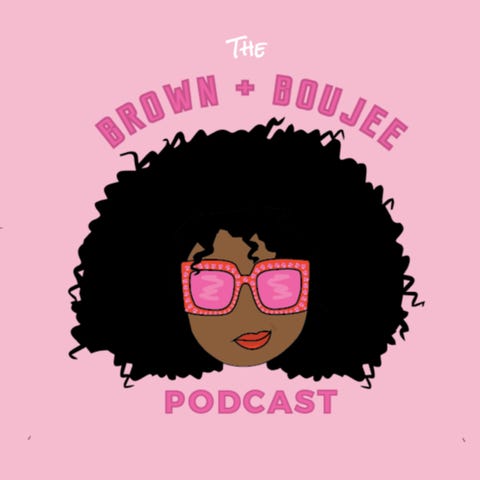 The Brown & Boujee Podcast
Hosted by Brittany Antoinette, Danielle and Tyesha, The Brown & Boujee Podcast explores moms and how they balance self-care with work, friends, and their families. In addition to self-care, the hosts discuss sex, toxic relationships, celebrities, and more.
16 Hurdle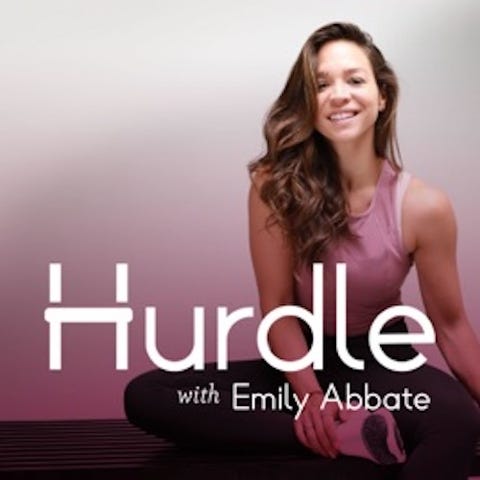 Hurdle
We all go through various hurdles in life, and overcoming them can open the doors to a whole new life and opportunities you never knew existed. Emily Abbante interviews everyone from CEOs to average individuals about their stories of pushing through tough times, and the lessons they learned along the way. The goal is to inspire you to push through challenges in your own life.
17 The School of Greatness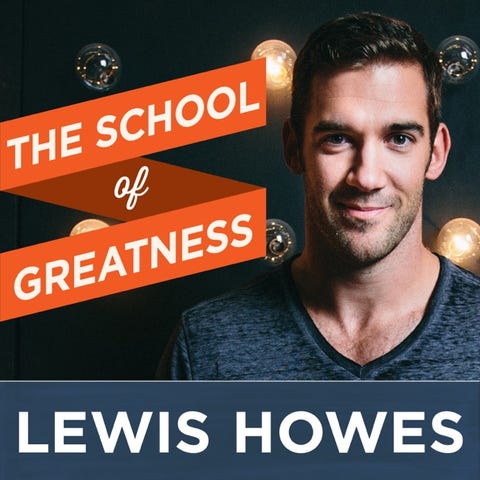 The School of Greatness
Hosted by New York Times bestselling author and former professional athlete Lewis Howes, The School of Greatness features Howes's interviews with, well, lots of great people! Business experts, world class athletes, and celebrities discuss their life stories and the amazing success they've experienced, to achieve Howes' goal of discovering what makes great people so great.
18 Move Your DNA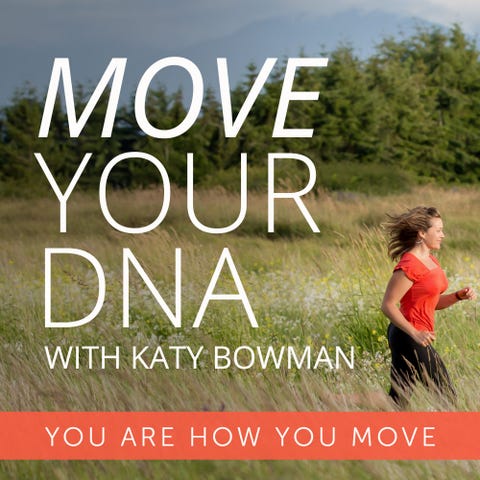 It's no secret that America is increasingly become a sedentary country. Biochemist, author, and podcast host Katy Bowman is a leader of The Movement Movement, which advocates for moving our bodies. Move Your DNA includes conversations about how simple things like breathing, gardening, and walking better can help you live a healthier life. So yes, this podcast will definitely motivate you to get your body moving!
19 No More Excuses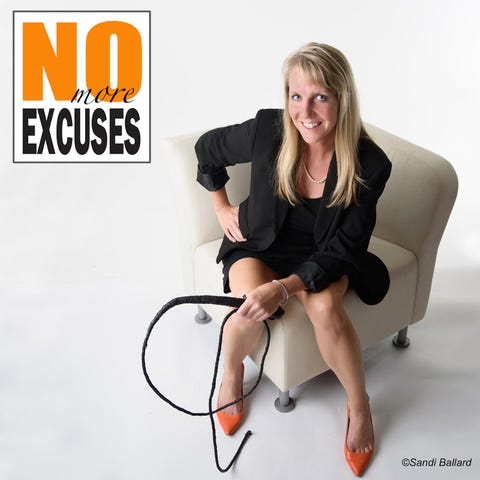 No More Excuses
Do you dread Mondays? No More Excuses host Sandi Ballard helps you get motivated to start your week off strong and set you up for success. Ballard offers self-improvement tips that help listeners identify their true priorities in life, then zero in on them. She also encourages people to hold themselves accountable to focusing on their priorities and eliminating distractions.
20 Ali On The Run Show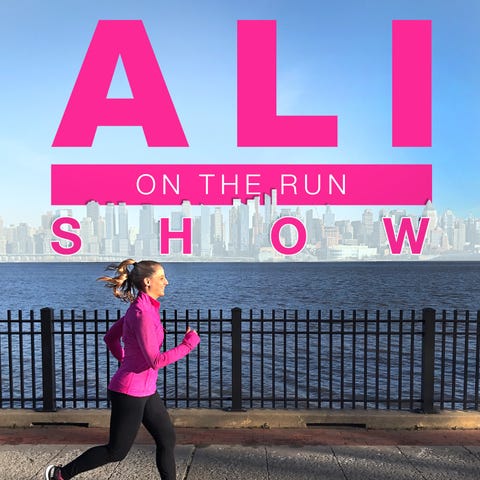 Ali On The Run Show
You don't have to be a run junkie to feel inspired by this podcast, but if you are looking to get into running, listening to Ali Feller's conversations with everyday runners, professional marathoners, and entrepreneurs will help you get started. Ali on the Run is a mix of useful exercise tips as well as inspiring stories from those who have fell in love with running. Listening to what pushes them to stay on top of their health may help you grab your sneakers and get after it.